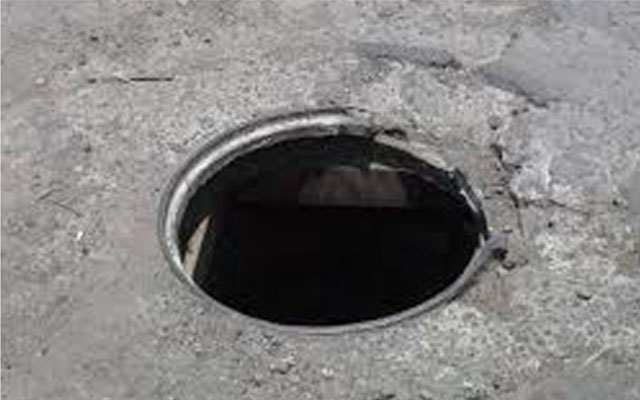 MATAMOROS, Tamaulipas. The Water and Drainage Board (JAD) continues to suffer the theft of sewer covers, especially those that are cast iron, but in spite of this, no complaints have been filed about the crimes before the Public Prosecutor's Office.
Guillermo Jesús Nieves Reyes, manager of the water operator on this border, said that in some cases -only where it is possible- the stolen covers are replaced by high resistance plastic. "Yes, it continues to present the removal of the covers, and that is why there are crews of the body responsible for verifying this urban equipment, to replace it in those places where necessary," he said. He commented that "this is done because the lack of covers in the sewers puts pedestrians at risk, as well as motorists, so we have to act immediately, on the instructions of Mayor Leticia Salazar Vázquez."
He mentioned that although the JAD staff carries out tours and carries out verifications for their facilities, as well as for the places where there is urban equipment, it is very important that people let the JAD know about the lack of tapas in some places. He noted that in those places where you can replace the cast iron lid removed by a high strength plastic, it is done, but if it is not possible, it is replaced by one of the same material. He indicated that he does not know how many tapas and the amount of the theft of this urban equipment, but the truth is that this type of crime does a lot of damage not only to the water operator, but to the population itself. The manager of the JAD said that the Water Law of Tamaulipas states that neither the meters nor the covers can be marketed, because they are from the operating agency, and therefore, selling or buying it represents a crime. Nieves Reyes acknowledged that even if sewer covers continue to be stolen, these facts are not reported to the Public Prosecutor's Office. If a child is caught committing the crime, the corresponding complaint will be filed.